About Victory Title and Escrow
OUR VISION
Proactive professionals, providing exceptional service.
Our company vision really says it all. Every Victory Title and Escrow team member is expected to make this vision reality for you…our valued customers and clients. We know the secret to long-term success is measured by our customer relationships.
We truly desire to be your partner for success!!!
The purchase, sale or refinance of a home can be one of the most stressful ordeals that a person can face. At Victory Title & Escrow, we strive to take much of the guesswork out of the settlement process. We have a long history of working closely with Realtors, Loan Offices, Mortgage Companies, Banks, Lending Institutions - and most especially our customers - to make closing an efficient and stress-free experience. We provide closing and title services for all Counties in Tennessee and Alabama and are approved agents for Old Republic Title Insurance Company and Mississippi Valley Title Insurance Company.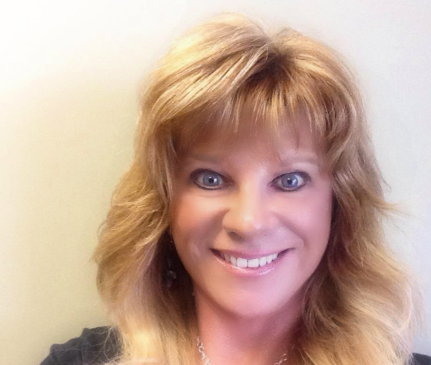 Gail Victory-Vincent
Gail Victory-Vincent is the founder and leader of Victory Title & Escrow, LLC bringing over 36 years of excellent experience and care to the closing table. Prior to opening Victory Title & Escrow, LLC in 2007, Gail was the Tennessee State President of a national title company with offices located in Brentwood, Knoxville, Memphis, Smyrna and Mt. Juliet, and was a licensed Insurance Producer for Tennessee, Alabama, Arkansas, and Mississippi. She started in the title business as a closing coordinator in 1974 and has worked with several closing attorneys through the years. Gail is also a Tennessee licensed real estate affiliate broker since 1983 and actively sold residential real estate in Middle Tennessee from 1983 through 1992. Although she does not presently list or sell real estate, she has a vast knowledge of the real estate industry and understands the Realtor perspective. Gail is currently a licensed Insurance Producer in Tennessee and Alabama with offices in Smyrna, Tennessee and Huntsville, Alabama. She is a member of the Rutherford County Chamber of Commerce, American Land Title Association and Tennessee Land Title Association.

Kimberly Hargrove
Kimberly has been in the real estate industry since the age of 18 when she became the youngest licensed Realtor in Georgia in 1976. Three years later she became the youngest licensed real estate Broker and later opened her own real estate company on the coast of Georgia. She was a loan originator and construction lending specialist for 6 ears during a hiatus from real estate sales. After moving to Tennessee in 1995, she started working in the title/escrow industry where she has remained for 19 years. Kimberly is a member of the Business Networking International, having served as Secretary/Treasurer, Education Coordinator and Membership Committee over the last 8 years. Having spent most of her life in the real estate industry, Kimberly prefers the title and escrow side of real estate transactions. She enjoys watching the first time home buyer purchase their new home; the retired couple who is downsizing; the single parent who is providing a home for his/her children. Buying a home is probably the most important financial transaction for people in all walks of life and to be a part of this is extremely rewarding for her. Kimberly uses her experience from real estate sales and mortgage lending to know what her clients expect and need from their title agent.